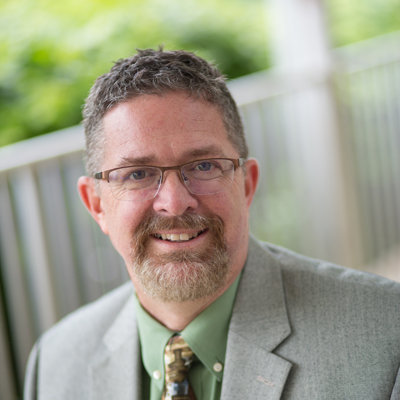 Gregory T. Miller
President & Chief Executive Officer
Gregory T. Miller is the President and Chief Executive Officer of Penn-Mar Human Services and also serves as the CEO of the Penn-Mar Foundation. As the organizational leader since 2012, he has direct responsibility for the programmatic, financial, and strategic operations of Penn-Mar, including Board development. Since joining the organization in 1988, he has served in various leadership roles, most recently as President and Chief Operating Officer. Greg holds a bachelor's degree from Shippensburg University and a master's degree from McDaniel College. He earned a Certificate for Performance Measurement for Management of NPOs from Harvard University Kennedy School of Government and a Certificate for Strategic Perspectives in Non-Profit Management from Harvard Business School. On three separate occasions, Greg has addressed the International Conference in Sao Paulo, Brazil on leadership development and employment and service models for people with disabilities.
Michael Mahon
Chief Financial Officer
Michael Mahon is Penn-Mar's Chief Financial Officer. Michael came to Penn-Mar with over 20 years of executive management experience providing financial leadership to multiple healthcare-related private companies across the region. As CFO of Penn-Mar, he is responsible for managing the financial team across the Penn-Mar enterprise and serves as a strategic thought partner to our CEO regarding resource management and financial planning. His insights will also be leveraged to help shape Penn-Mar policy development, filling the position of executive director of Penn-Mar Development Corporation, and as a member and officer of the Penn-Mar Foundation Board. Michael has extensive experience within the nonprofit industry, previously serving on several nonprofit boards, and as CFO for Loyola Blakefield preparatory school. He holds a master's degree in Finance from Loyola College, MD, as well as a bachelor's in Business Administration.
Kathy Rogers
Chief Advancement Officer, Penn-Mar Human Services
Executive Director, Penn-Mar Foundation

Kathy leads the strategy, as well as a team of highly dedicated professionals, to advance the mission of Penn-Mar through philanthropy and public awareness. She has over 20 years of leadership experience in marketing, public relations, philanthropy, advocacy, and community development for national organizations in the Washington DC and Greater Maryland area. She is a graduate of Virginia Tech and the University of Virginia Darden School of Business. Kathy was appointed by the Governor of Maryland to serve on a State Advisory Council. She serves on several local non-profit boards, including the Baltimore Women's Advisory Board of the Greater Baltimore Committee (GBC) and is a graduate of the GBC LEADERship Class of 2010.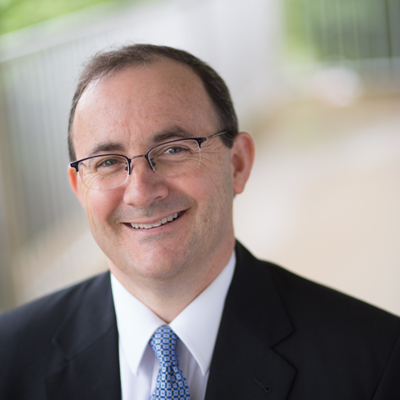 Paul Schiavone
Chief Human Resources Officer

Paul Schiavone is Penn-Mar's Chief Human Resources Officer. He is responsible for the management and leadership of all Human Resources functions, strategy, development and implementation, including talent acquisition and retention, organizational development, employment policies and programs, compensation, compliance, benefits, performance management, employee relations, staff development and training. Paul joined Penn-Mar in 2017 and was formerly Director of Human Relations for McCormick Spice Company, performing an HR role in a manufacturing plant, research & development center, and in their corporate headquarters in Sparks, MD. Prior to that, he was Senior HR Manager for Stanley Black & Decker in Towson, MD and in manufacturing plants in Nashville, TN and Easton, MD. Paul holds a bachelor's degree in Business Administration and Management and a master's of Business Administration from Loyola University Maryland. He has his Senior Professional in Human Resources certification from the HR Certification Institute.
Jackie Stevens
Chief Operating Officer

Jackie Stevens is Penn-Mar's Chief Operating Officer. She develops strategic leadership for, guides operational strategic execution in, and provides day-to-day oversight of all programs. She works collaboratively on financial and business planning, workforce and leader development, and to design and implement organizational policies. Since joining Penn-Mar in 1993, Jackie has held positions at all levels throughout the organization, including Direct Support Professional, Residential Program Manager in Pennsylvania and Maryland, Day Program Manager, Administrator of Pennsylvania Programs, and Director of Pennsylvania Programs. She has a bachelor's degree in Psychology from Juniata College and obtained a master's degree in Business Administration from the University of Phoenix in 2011. She uses her formal education and her experience, both in the field and with Penn-Mar, to create and sustain a culture that drives our ability to achieve the organizational vision.